WE ARE: Bread Poets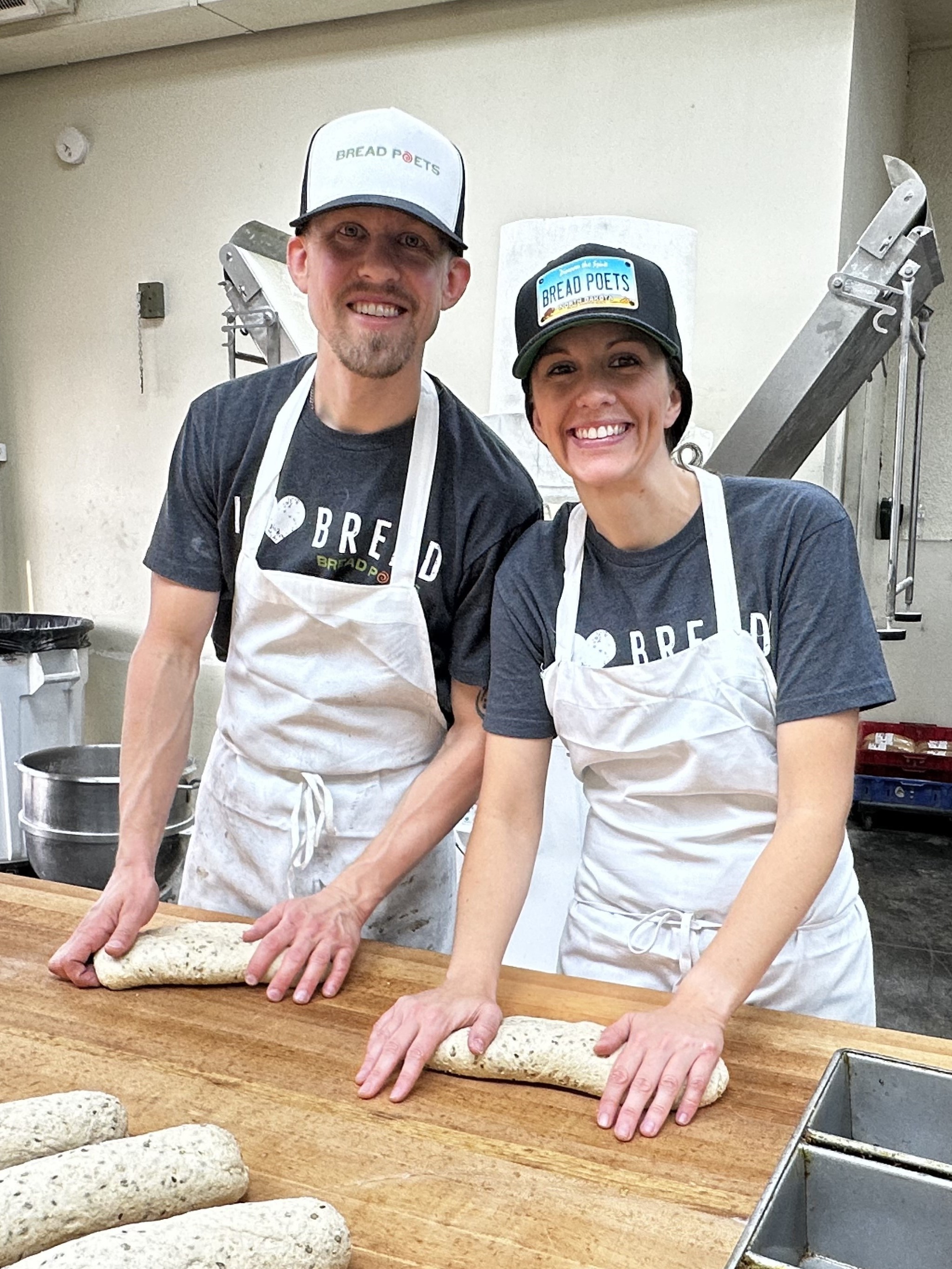 We make the finest specialty bread products found anywhere in the world; our bread is an art form.
We have a single loaf mindset, recognizing that someone is paying for each quality product we produce.
We work hard, we work efficient, we pay attention to detail, we have fun and it shows by the smile we display to everyone who walks through our doors.
We value our customers, recognizing that they are the ones who make it all possible.
We listen to them, meet their needs, give them the information they are looking for and never let them leave unsatisfied.
We respect all of our fellow employees, coaching them, helping them, expecting the very best from them and encouraging them to be a valuable part of our incredible team.
Everything we do is done the right way. So at the end of the day we can say "We are the best. Period."
We are Bread Poets
Bread Poets is a unique retail bakery specializing in fresh, stone-ground whole wheat bread products. We mill the wheat daily in our bakery to provide the freshest bread possible. Each loaf is finished by hand, the old-fashioned way, for a bread experience that is truly out of this world!
From "starter" to finish, each loaf of our bread takes over 6 hours to make! It is this slow process that gives our bread its unmistakable character. We offer a number of different varieties each day including Poets White & Wheat, Cinnamon Logs, Maah Daah Hey Trail grain bread and many more! So no matter what time you stop by there is fresh, hot bread just out of the oven.
Bread Poets is an experience everyone should enjoy. So whether you buy a hot loaf just out of the oven, want a scrumptious Donna Jean giant cookie or just want "The Bread Experience," you will always be offered a free, large, hot slice of fresh bread smothered with butter. We believe the best part of the experience is "taste"!
Meet the owners of Bread Poets.